Description
SELF-EMPOWERMENT HEALING JOURNEY WITH CONSCIOUSNESS MEDICINE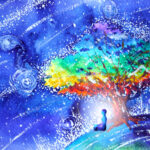 Dates: Thursday 23 Nov, 30 Nov, 7  Dec,  2023   |   Time: 5:30 – 6:30 PM (Ireland)  |   Investment: € 75
Is it time to break free from feeling disempowered or out of control?  Would you like to feel empowered in every situation life throws at you?
Join me for this three-week online course where you will receive healing and learn practical skills for self-empowerment.
Self-empowerment is a state of being that allows you to feel in control and empowered in every situation, relationship and interaction.  It is a state of being that allows you to be fully embodied and aligned with your truth so that you can accurately asses your needs and react accordingly.
If you have old conditioned patterns from childhood, ancestral entanglements, emotional overwhelm or disturbances in your energy body attaining and maintaining full personal empowerment can be difficult or impossible.
Consciousness medicine is a holistic approach that treats all levels of being including physical energetic emotional ancestral and physical elements of your body matrix.  From a self-empowerment perspective, this means clearing, aligning and harmonising your energy systems such as solar plexus and root to bring greater safety, self-confidence and grounding.
Repatterning childhood conditioning to allow you to not only identify your needs but prioritise them is essential in accessing self-empowerment, self-confidence and effective communication to set boundaries.  This activates the power of discernment that allows you to have the ability to choose your actions and reactions based on your own truth, rather than what others expect or demand of you.
Ancestral entanglements to trauma or difficulties that the past generations experience are an extremely disempowering dynamic.  This is because it is a deeply rooted subconscious pattern that will sway to staying loyal to creating drama or personal pain in an effort to belong to your family, which ultimately is a survival instinct.  When we are able to honour our ancestors and take our appropriate place within our family system, the puppet strings of these entanglements can be released so that you may welcome all the abundance in life you want.  Being free of ancestral entanglements allows you to express your truth of being in a drama-free way that supports self-empowerment, joy and ease of living.
On this 3 week journey, you will be guided to release these elements that derail you from feeling empowered and activate self-empowerment on all levels of being.  By addressing each element of the body matrix, you will experience deep and lasting change to manifest what you most want in life.
Registration Includes:
3 one hour live online healing sessions with Julie
Session Recordings
Online Access to all materials
Consciousness Medicine EBook
Your Guide on this Life-Changing Journey: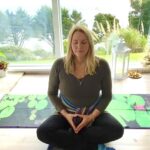 Julie Williams, creator of Consciousness Medicine (CxM) focuses on healing intentions together with a presence of being that harnesses the power of consciousness to transform and heal.  She was inspired to create CxM as a complementary healing practice to effectively treat issues across the entire body matrix: physical, energetic, emotional, ancestral and spiritual.  On her path to becoming a natural health practitioner, she studied a variety of holistic healing modalities to become certified as a Naturopath, Family Constellation Therapist, Master NLP Practitioner, Energy Healer, Yoga Instructor, Massage Therapist, Clinical Researcher and Shaman. She holds a degree in Genetics and worked in the pharmaceutical and biotechnology industries before changing her career to become a full-time practitioner, facilitator, teacher and author.  She believes group work to be equally (if not more!) effective than 1:1 sessions and focuses her work on hosting retreats, training courses and workshops to empower people in their healing and personal growth journey.