Business coaching is a powerful way to align you with a job and career you love. A business coach helps support and guide you through goal setting, business & financial planning and keeps you accountable to your goals and project milestones.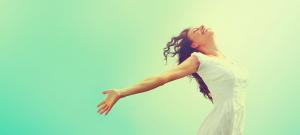 Julie Williams takes business coaching to the next level with her holistic approach that integrates conscious business models with organisational and systemic based practices to align you with your purpose and manifest the business of your dreams.  In your business coaching journey, you will be guided to explore your relationship with yourself, your finances and your ability to succeed.  As a master NLP practitioner, Julie will guide you in revising limiting beliefs that hinder your ability to receive abundance.  You will also be guided to release ancestral entanglements to any suffering your ancestors faced around work, money or success.  These are two key factors in setting you free from limitations to achieve success.
Finding your purpose and change of career are also a specialty, as you are supported to set goals and stay accountable to your personal truth in creating the career you truly love.  
Top 10 Steps to Thrive Your Business by Julie Williams
1- Create a Mission Statement for your work, business that reflects your ethos.Use this as a mantra or an opening each day when you go to work.
2- Work your passion and the money will come. Just because you're good at something or have the skills doesn't necessarily mean you enjoy it.Be honest with yourself.  What do you love to do? What inspires you?  What makes you happy?  Break free of the limiting beliefs that work is not meant to be enjoyed or its selfish to do what you love or to be happy.  When you align with your passion, you fill yourself with life force energy and the universe is more likely to join you in co-creating your abundance goals.
3- Create a financial plan.Befriend your finances and know your profit/loss/budget for your business. Create your budget.  Know how much you need to live, your costs (personal and business) and create your business plan from there.  For example, how many clients a week to you need, and what to you need to charge in order to support yourself.  How long will it take you to be profitable?
4- Identify your ideal client. When you're talking to everyone, you're talking to no one.If your appointment book is full of this type of client, you'd be bounding out of bed each day to go to work. Set the parameters of your practice and who you want to work with.
5- Be your own business card. Walk your talk. Practice what you preach. Practice on yourself and live your life accordingly so that people can see how what you offer benefits you. This will inspire people to want to work with you.
6- Separate yourself from your work.The work does not belong to you. You are a conduit for bringing the work into manifestation. By realizing this and separating your personal value from the work you do, will help you be in greater service to your business. It also helps remove the personal nature of your business' successes or failures. Be who you are, not what you do. Do not let your work determine your self-esteem or self-value.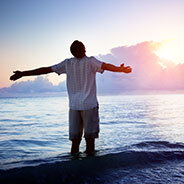 7- Build client pockets.It takes time to build up a clientele that can sustain a regular number of clients over time. For example, if you want to work with 10 clients per week, 40-50 a month, relying on those same clients month after month forever is not sustainable. If you have 150 clients who can cycle in over the months then you will have a more sustainable business. The more effective the work, then there will be a natural attrition rate for people moving on, so working to bring in new clients should always be part of your plan. Personal referrals (word of mouth) are a very effective way to bring in new business. It is natural if someone who believes in your work and has had a positive experience with you to want to share that with their family and friends. Be open to this and create incentive options for those people who refer people to you.
8- Have a website.This is important is only for the process needed to create one. It makes you clearly describe who you are and what you offer. Websites also offer credibility and a way for people to 'get to know you' before they decide to work with you. It can be a very vulnerable process that brings up self-worth or being-seen issues.
9- Allocate a space to work from.The universe can not bring you new clients if you have nowhere to see them. This can be your own office or even just a place in a holistic centre you can rent hourly as needed. Have a place to work from in order to open the flow of clients coming to you. Take care of that space, keep it clean, and adjust the flow of chi so it reaches this space.
10- Connect into the Universal Healing Source (UHS) with is a support for all who work to assist others in personal growth and healing.Trust that this support is monitoring and co-creating the circumstances for your greatest good. If things are not flowing, then trust you may not be as ready as you think you are. Or that you may need some space to do your own work. Or you need a break. Trust that your practice is unfolding in the perfect way to guarantee your practitioner longevity. Talk with the UHS to ask for what you want and allow for it to match the clients that can most benefit from what you offer to you.
11- Self Care.If you are drained, or not taking care of yourself first, the UHS will often hold back bringing your clients as it will burn you out or it will hinder practitioner longevity.